Description
No Matter What Kind of Help You Need With TracerPlus, We've Got It.
In conjunction with all of the free support material that can be accessed online, there are an important pair of services that are offered to make sure your TracerPlus app creation experience is going smoothly. These two services are the Custom Solutions (also known as sessions setups), and Fast Track Training. 
Which one of these is more relevant to you depends on the type of problem you are encountering, and the route you wish to take to address it. These two services differ greatly in their approach to solving your problem, but are equally powerful in their means. Lets take a look at the differences and decide which service is right for you: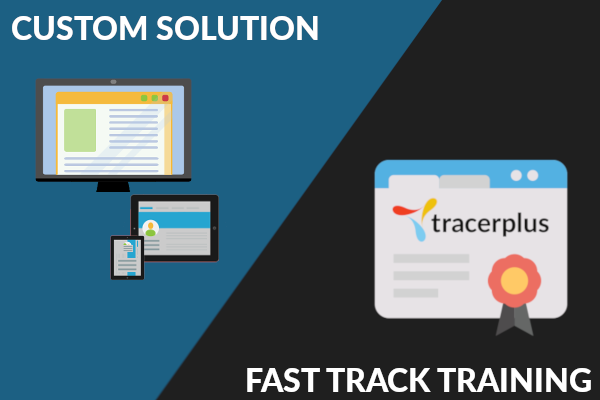 Fast Track Training differs from the Custom Solutions (session setups) in the way that a Custom Solution aids you in the creation and utilization of a specific app, and Fast Track Training is more targeted at utilizing many of the features of TracerPlus to their fullest extent. Regardless of which one you choose, both services will improve your knowledge of TracerPlus and allow you to create more powerful and flexible applications to suit whatever needs you may have.

Custom Solutions (Session Setups)
Customs Solutions (also known as session setups) are a type of service by which you are assisted by a PTS certified software specialist in creating a software specification, configuring a PTS application as per your specification, and being trained in the use of that application. The duration of this process is generally less than two weeks, quite a quick turnaround for what is usually first-time app creation.

Fast Track Training
Fast Track Training is a personal and customizable one-on-one experience with a TracerPlus Training Team specialist. Fast Track Training will teach you individually how to utilize certain features of TracerPlus to their full potential and ensure you're having the best possible experience.