About Portable Technology Solutions
Learn about us here at PTS, our mission, and what we do!
About Us
Portable Technology Solutions, LLC (PTS) is a leading provider of user configurable, data collection software and systems with over 8,000 active customers. As developers of TracerPlus mobility software and ClearStream fixed RFID software, PTS provides solutions for any kind of organization, any type of system and any budget. PTS solutions require no programming experience, enabling users of any ability to configure, deploy and use.
Founded in 2000 and headquartered in Calverton, NY, Portable Technology Solutions also maintains an active presence in Europe and partners with hardware manufacturers, worldwide distributors and OEM solution providers.
Meet the Staff
These are the people that make TracerPlus function like the well oiled machine it is. If you are a customer of ours, you have surely met at least one of these people, and we hope that they've demonstrated their value both to you and PTS.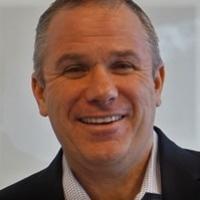 Brad Horn
Brad Horn is chief executive officer and one of the founders of Portable Technology Solutions.
Brad oversees the strategic direction of Portable Technology Solutions and it's Mobile and RFID software.
Brad graduated Indiana's Purdue University with a Bachelor Science in Organization Leadership.
In his free time Brad enjoys kite surfing, surfing, snowboarding and boating with his family.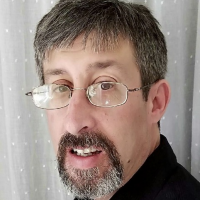 Dan Peluso
Dan Peluso is the Chief Technology Officer and co-founder of Portable Technology Solutions. He is charged with the technical oversight and management of all current and future PTS product development.
Dan is a graduate of the University at Buffalo where he received a Bachelor of Science degree in Electrical Engineering.
When not working on the next big project at PTS, Dan is known to head out for a long run here and there.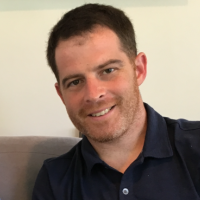 Howard Heckman
Howard Heckman is a senior developer at PTS and has been working with the team since 2005.
Howie is involved with the design and direction of the PTS products as well as researching and implementing emerging technologies in the field of data collection and tracking.
Howie graduated from Oneonta State University in 2004 with a Bachelor of Science degree in Computer Science.
When not working on mobile and RFID software Howie can be found out on his boat with his wife and two kids.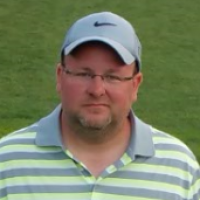 Joseph Kraebel
Joseph Kraebel is a Mobile Solutions Architect at PTS and has been with the team since 2004.
Joe has created and supported over 1000 mobile apps for customers and has seen the progression from simple apps in the Palm OS days to the much more complex apps that can now be done on the latest Android and iOS devices. Joe also plays a big role in our new software releases assuring no major bugs slip through the cracks to the general public.
When not Creating apps or testing software Joe can be found on the links trying to break par.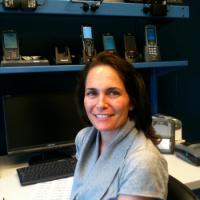 Kristin Comeau
Kristin is an account manager at PTS and has been working with the team since 2010.
Kristin is involved with sales, ensuring every PTS customer gets the tools they need to succeed.
Kristin graduated from Pace University with a Bachelors of Arts in Marketing, specializing in Retail.
When not working at PTS Kristin can be found spending time with her family.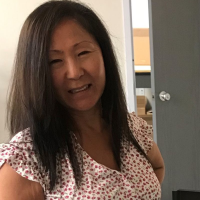 Michelle Priceman
Michelle is a PTS Account Manager.
Michelle came to PTS at a time when businesses across all sectors were showing increased interest in RFID solutions. With 20 years of experience in sales and marketing, including a stint as director of her own marketing firm, Michelle has established some basic principles for dealing with all types of accounts in every business climate.
Helping clients discover the various ways PTS can help their businesses is, for Michelle, the most satisfying part of her job. As Michelle enjoys learning PTS's products herself, the bridge that connects her to client needs is, in a word, "Communication." As she puts it, "Customer problem solving and solution building is something I've done all my adult life. Talking to clients to get to the heart of what they need is second nature to me."
"We could have employed a program developer, but we saw that as a huge cost for our business and one that would continue for years during the changing demands of tracking honey from the paddock hive to the consumer shelf. We came across the excellent TracerPlus website and were very impressed with how flexible and easy it was to program compared to our previous arrangement."
-Lee McLean, Accountant, Cammel's Honey