Portable Technology Solutions Releases TracerPlus Version 9.0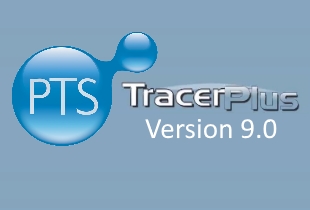 Calverton, NY: Portable Technology Solutions, LLC (PTS), the makers of TracerPlus Mobile Data Collection Software and ClearStream RFID Fixed RFID software, are proud to announce the release of TracerPlus 9.0. This new version of TracerPlus introduces form logic, enabling TracerPlus users to create even more powerful mobile applications in a fraction of the time.
The latest version of TracerPlus 9.0 is a result of a year of hard work by the PTS development team.
TracerPlus 9 Features Include:
Conditional Logic: Allows a huge amount of control over presentation and processing of data based on dynamic variables.
Date Math: Allows for date addition/subtraction for calculations of things like expiration date, etc.
Drop Downs can now store a Database value independently from Display value.
Average Calculated Function: Average any number of TracerPlus data fields.
Toggle Input Button action: Toggles the input allowed to a field between Barcode, RFID and Keyboard data.
Custom Export Option: Export a custom file to a custom location on your device.
Form Auto Resize: Form will now auto scale on Android to best fit the screen.
SQL Variable implemented for Android.
Number Pad Popup added for Android.
Import Field Names from DB, Text, and Excel data sources into TracerPlus Desktop.
Import Drop Down Field Data from DB, Text, and Excel data sources into TracerPlus Desktop.
TracerPlus Connect Project load performance during sync improved/optimized.
TracerPlus Connect Sync Processes can now be dragged from one profile to another.
View the full release notes on our TracerPlus Forum
As always, TracerPlus 9 is available for Trial at www.tracerplus.com and on the websites of our partners located around the world.