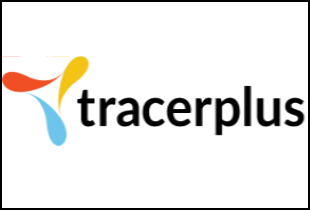 PTS Development Tool TracerPlus Desktop Now Available
Calverton, NY: Oct 30th (PRNewswire) – Portable Technology Solutions, LLC (PTS), a leading provider of mobile data collection software and systems, announced today the release of a new mobile development tool, TracerPlus Desktop.
Currently available as a free download, TracerPlus Desktop is a PC based development tool designed to integrate directly into the TracerPlus for Windows Mobile suite of applications. This new product specifically targets businesses in need of mobile solutions, but who may be intimidated by the daunting tasks of starting up such a program. The TracerPlus Desktop component was created to greatly simplify the process and encourage those businesses.
Employing an intuitive user interface, TracerPlus Desktop offers the ability to create a wide variety of enterprise class mobile solutions. Taking advantage of the more spacious PC environment, the new form designer offers a drag and drop interface similar to most publishing programs and allows for the addition of custom graphics as well as increased control over layout.
"We are thrilled to add TracerPlus Desktop to our existing suite of data collection applications. This product adds a whole new dimension to our ability to help solve the unique and challenging tasks of accurately gathering and organizing data from multiple sources out in the field. We can't wait to see what our customers can create with this new tool," said Dan Peluso, CTO of PTS.
TracerPlus' extensive and successful track record of offering individual users, small businesses, and large enterprises the ability to create powerful, bar code enabled mobile data collection applications has now been augmented with TracerPlus Desktop's ease of use, precision, and one-click deployment capabilities. "... We believe the best feedback comes from our users, so we've always been very receptive to their comments and wishes. The new device deployment feature in TracerPlus Desktop is something our customers have requested, and we're excited about delivering it to them," added Peluso.
The addition of a desktop component to the TracerPlus suite of products greatly enhances the efficiency and simplicity of developing a paperless mobile data collection system.
TracerPlus Desktop is currently provided as a free application to be used in combination with TracerPlus for Windows Mobile and CE.Net devices. Any existing users of TracerPlus can also download TracerPlus Desktop at no additional cost. Please visit www.tracerplus.com for this download.