Conference Improves Attendee Flow, Meal Planning via RFID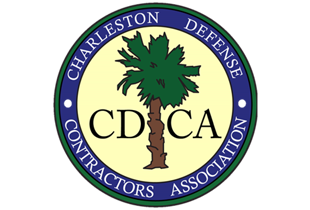 The Charleston Defense Contractors Association has been able to re-strategize its session locations, as well as reduce the amount of waste in food costs, by better understanding attendee behavior and traffic movement.
Charleston, SC: The Charleston Defense Contractors Association (CDCA) reports that it increased efficiency at its December 2017 trade show, while also improving services for attendees, with the use of data from an RFID system that tracked the movements of conference goers as they wandered around the event. The system, supplied by Professional Solutions Delivered LLC (ProSoDel), is a UHF RFID crowd analytics solution employing Portable Technology Solutions (PTS)'s TracerPlus and ClearStream RFID software.
The CDCA has used the technology at the last two of its annual Defense Summits, held at the North Charleston Convention Center, and modified some of its food and organizational planning in 2017 based on the results of the 2016 RFID data. That included better planning regarding the amount of food served at lunch time, and how to organize spaces for breakout sessions based upon previous audience sizes.
In the course of the company's research, it discovered RFID bracelets that were being used by its CDCA member company, ProSoDel, at another event. "Initially, we were simply looking for a way to streamline the registration process and pre-print badges for attendees," Meredith states, "but we began to learn more about what RFID technology could do for us."
ProSoDel, the solutions provider that offered the RFID-based solution to the CDCA as a pilot, is now providing the same system to exhibits and agencies around the country, based on the results of the two-year pilot, according to Matt Williams, ProSoDel's executive VP.