TracerPlus 9.5 Launches with New Features and Expanded Support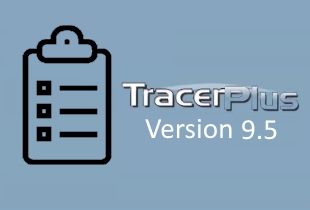 Portable Technology Solutions, LLC (PTS) announces the new release of its market-leading TracerPlus mobile data collection software, with added features including web deployment via Wi-Fi or WAN.
Calverton, NY: Ease of use, portability, and broad-based compatibility with both consumer and enterprise-class hardware have helped make TracerPlus the industry leader in mobile data collection. Now, TracerPlus 9.5 builds on these strengths with new features including the ability to deploy TracerPlus desktop projects in the field and native support of the Zebra RFD8500, which can turn any Android handheld device into an RFID reader.
The new QR code deployment feature means you no longer need a USB cable to move TracerPlus desktop projects onto Android tablets or phones. By generating a QR code, TracerPlus enables quick and simple transfer of projects within the office or from the office to the field via Wi-Fi or WAN.
By adding native support of the Zebra RFD8500 sled, TracerPlus gives users the flexibility to use its powerful applications with Android devices that range from consumer-grade phones such as the Samsung Galaxy to enterprise-class products like the Zebra TC55. Keeping track of inventory has never been easier.
The 9.5 release preserves key enhancements to the TracerPlus product suite such as conditional form logic, NFC, and date math—along with the all the features that have long made TracerPlus the go-to software for creating mobile data collection applications.
Portable Technology Solutions CEO Brad Horn said, "We're always looking for ways to give our customers greater flexibility and to make TracerPlus even easier to use in the office or in the field. With this new version of our flagship software, we're giving users new ways to make TracerPlus work for them."
TracerPlus 9.5 is available for free trial download at the TracerPlus website.