Mobile Printing & Labeling Solutions for Warehouse Operations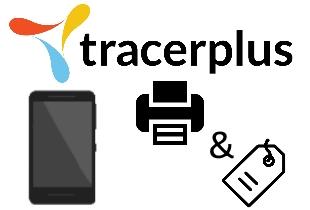 The efficient tracking and movement of components, raw materials and finished goods through warehouse operations from the receiving dock to the shipping dock has become more complicated as of late, due to a push toward lean manufacturing and close-cut processes and the huge growth of outsourcing for key components utilized in manufacturing. Inaccurate or misplaced tagging of received components and materials can create seriously production cycle interruptions.
To address these issues, warehouses have relied much more on automated processes in recent years. Instead of recording everything by hand at shipping and receiving docks, workers now use handhelds to communicate with their materials management or ERP systems in real time to create the paper labels needed for accurate barcode put-away, sorting, cross-docking, packing, picking, RMA labeling and shipping.
There are two main ways barcoded labels are produced.
Often, small and mid-sized warehouses, data is still communicated to the ERP using workers' handhelds. Then the label printing data is sent to centrally located fixed-position label printers connected into the ERP system. Workers pick up the required labels from the printers and return to affix them as needed.
This can waste time, however, as workers move back and forth to the printer, and these workers can also make errors when they label the goods. Moving to the "wireless warehouse" solves this issue. A WLAN is utilized to link workers' handheld devices to both mobile label printers and the warehouse ERP system. These mobile label printers are mounted on equipment or carried on belt clips.
Labels can then be generated on the spot—anywhere throughout the wireless warehouse, saving time and creating greater efficiencies. PTS offers cost-effective warehouse barcode labeling solutions for the wireless warehouse as well as for smaller warehouse operations that prefer centralized label generation through the use of Zebra devices and printers and our TracerPlus mobile software.
Try It Free or Contact Us to learn more about mobile printing.