TRACERPLUS TESTIMONIALS & CUSTOMER SUCCESS STORIES
See what customers just like you have achieved with TracerPlus!
MCA Tile: Raising the Roof on RFID ROI
In its sunny California location, MCA Tile blends old world wisdom with modern technology to produce a broad array of exquisite roofing tile. Their inventory spreads across eight acres which created a growing problem for inventory control.
Using a manual method of scanning barcodes, it took the MCA Tile crew of eight people about three days to do a full count of all the inventory on the lot. With older inventory that had been sitting for months or years, labels had faded or fallen off, making it impossible to count.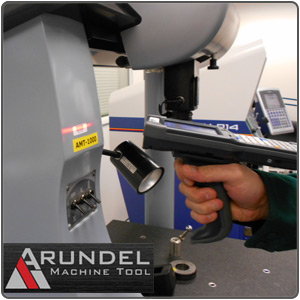 Real Time Tool and Gage Tracking
In search of a more efficient and responsive way to track their more than 2000 gages, Arundel turned to L-Tron Corporation, a specialist in high-tech solutions. Rich Riedman at L-Tron recommended TracerPlus as the best answer. "They were impressed," says Riedman, adding that screen mockups of the solution helped Arundel envision how TracerPlus could be configured to meet its particular needs.
"One of the things that it's given us is instant information that we never had before," says Plamondon. "If there' a particular gage that I'm looking for I can find it instantly and I know who has it and what they're using it on."
"You see customers looking at it, and jaws are dropping," Plamondon says. "They say, 'We wanted to do this but we never knew how, and you guys are doing it.'"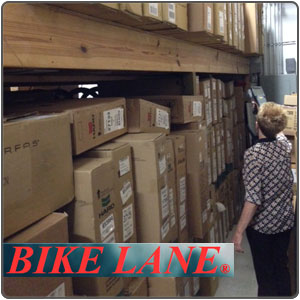 Locating Inventory with RFID
"With 350 to 400 boxes stored on shelving, I would spend about 15 to 30 minutes locating a box, often walking the eight aisles twice and moving boxes around. We needed a very simple system to utilize every space."
"Now when we receive inventory we tag each box with a preprogrammed/printed tag and put the box wherever it fits, which lets us use any convenient empty location. Finding a box is a simple point-and-shoot operation – the varying beep of the Geiger Counter narrows in very quickly on the box. During our busy 'preseason' we get a lot of overflow inventory that we stack in the aisles, one box in front of another – and now there's no problem locating the 'hidden' boxes."
How much of a difference has the TracerPlus Geiger Counter made for Bike Lane? "It's extremely useful in our daily operation. We could not live without it!"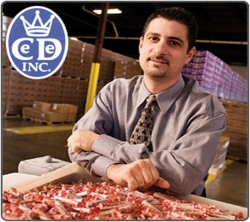 Ce De Candy
Learn how when presented with FDA mandates, Ce De Candy (the makers of Smarties) found TracerPlus to keep their operations running without a hitch!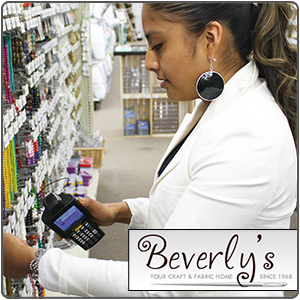 Beverly Fabrics
"TracerPlus has allowed us to phase out our aging, non-intuitive software. With the help of their support, we were able to write new software from the ground up and implement features we had only dreamed of in the past."
American Piledriving Equipment
You might not be qualified to operate some of American Piledriving Equipment's inventory, but you're definitely qualified to use TracerPlus. Take a look inside how TracerPlus helped APE create a flexible and customizable solution that fit their barcode needs.